Support the legalization of Medical Marijuana
while you advertise your promotions.
Here at Marijuana Hits you can do both!
Join today and support the cause.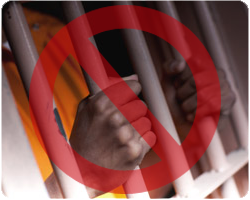 Increase Website Traffic And Support The Cause For Free!
Marijuana Hits does NOT condone or promote illegal use of marijuana or any kind of drugs nor do we allow anything illegal to be promoted within our site. We merely support the cause to legalize marijuana for private and medicinal use.
Marijuana Hits is a totally new kind of advertising program. Besides bringing in new members to view your affiliate and splash pages, you can also support the cause to make marijuana legal no matter what country you live in. We all should have the right to choose and use marijuana for our own private use. It's herbal, natural, and has less harmful side effects than pills. And here at Marijuana Hits Traffic Exchange - We support the cause wholeheartedly!
Traffic exchange advertising is one of the best promotional tools on the net. What better way to get the word out than by using traffic exchanges?
Join now and be a part of a traffic system that allows you to earn traffic from your promotional efforts plus allows you to support the cause of legalizing marijuana. Even if you don't support the cause, you can still join and get plenty of eyes looking at your ads and promotions!
The result: Free High Quality traffic to your website
 
What you get with your

free membership

100 monthly bonus Page Views if you log in regularly
Dynamic surf ratio (as you surf, your ratio increases)
Free advertising for your sites or promotions
The means to support the cause to legalise marijuana
 

And there's more.....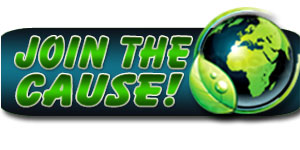 MARIJUANA HITS IS NOT A PAY PER CLICK OR REWARDS SITE.
THE SOLE PURPOSE OF THIS SITE IS TO HELP YOU ADVERTISE YOUR SITES.
WE DO NOT BUY BACK CREDITS! WE ARE NOT AN MLM OR PONZI. WE DO NOT "PAY"
MEMBERS WITH CREDITS. MEMBERS EARN Page Views BY USING OUR SITE.

Page Views ARE ONLY USEFUL WHEN MEMBERS ASSIGN THEM TO THEIR SITE
SO THAT OTHER MEMBERS CAN VIEW IT.
Marijuana Hits DOES NOT PARTICIPATE IN OR CONDONE THE ILLEGAL USE, POSSESSION, SALE,
OR DISTRIBUTION OF MARIJUANA. WE DO NOT SELL, BUY, POSSESS, OR DISTRIBUTE DRUGS OF ANY KIND.

Marijuana Hits IS A SERVICE ONLY AND TO BE USED AS SUCH TO SUPPORT LEGISLATION TO MAKE LEGAL
THE MEDICINAL USE OF MEDICAL MARIJUANA AND TO PROMOTE OTHER LEGAL AND SAFE SITES.
Marijuana Hits STRICTLY PROHIBITS THE USE OF THIS SITE IN ANY ILLEGAL MANNER
INCLUDING (BUT NOT LIMITED TO) THE POSSESSION, SALE, USE, OR
ADVERTISEMENT OF ANY ILLEGAL DRUGS.